Drive SWARMS of traffic to your website using

FREE technology... and claim a #1 ranking in Google!click here now.
---
Stay in Touch With New Online Business Building Strategy...By signing up you will receive our weekly email newsletter. You may unsubscribe at any time....
AssocTRAC 4.0 -- Affiliate Management Solution
If you've been thinking about starting an affiliate program, here's your chance to "test" one with zero risk. Click here now to begin your test...
---
If the response to your e-mail marketing promotions has taken a nose-dive recently, you'll want to pay attention to this!
"Write Profit-Driving Copy Like a Master - Automatically"
If you write ANY kind of copy whether it's an pay per click ad, sales letter, email marketing article, ANYTHING... ...You've GOT to check this out now!
What do People Want Online? It's not what you think it is.
by Jay Conrad Levinson

What people want online is a question guerrillas ask themselves a lot. Whether it's for fun or work or something else, understanding a consumer's motives once he or she logs on is a necessity. But the experts don't seem to agree on what people want.

Some folks see the web as a vast, new field for advertising messages, assuming that while people may want to do something else, if we can entice them with flash, we can sort of trick them into paying attention to our products and services.

Guess what. That's not gonna happen.

Other folks seem to subscribe to the notion that people online are looking for entertainment on the Internet, and therefore they construct messages aimed at persuading while playing. And, in other cases, the time-honored direct-response model wins out: Grab people when you can, get 'em to take an action, and then market, market, market. The answer may be that the consumer has and wants a lot more control than we give him/her credit for.

Today, webmeisters are in control. Sort of. In a perfect cyberworld, people will be in control. Sort of.

Two recent studies shed light upon this dilemma. One was conducted by Zatso. The other was conducted by the Pew Research Center. Zatso and Pew. (Those guys didn't spend much time reading "how-to-name-your-company" books, I guess.) Still, both of their studies illuminated the answer as to what people want to do online.

The answer, as most answers, is very utilitarian: People want to accomplish something online. They're not aimless surfers hoping to discover a cybertreasure. Instead, the average Net user turns out to be a goal-oriented person interested in finding information and communicating with others – in doing something he or she set out to do.

Look at the Zatso study. "A View of the 21st Century News Consumer" looked at people's news reading habits on the web. It revealed that reading and getting news was the most popular online activity after email. The guerrilla thinks, "That means email is number one. How might I capitalize on that?"

One out of three respondents reported that they read news online every day, with their interests expanding geographically — local news was of the most interest, U.S. news the least.

Personalization was seen as a benefit, too. Seventy-five percent of respondents said that they wanted news on demand and nearly two out of three wanted personalized news. The subjects surveyed liked the idea that they, not some media outlet, controlled the news they saw. They feel they're better equipped to select what they want to see than a professional editor. Again, control seems to be the issue. Again, guerrillas think of ways to market by putting the prospect in control.

The Pew Research Center study revealed that regular net users were more connected with their friends and family than those who didn't use the Internet on a regular basis.

Jay Conrad Levinson is probably the most respected marketer in the world. He is the inventor of "Guerrilla Marketing" and is responsible for some of the most outrageous marketing campaigns in history -- including the "Marlboro Man" -- the most successful ad campaign in history. In his latest book, "Put Your Internet Marketing on Steroids" Jay reveals how you can use marketing steroids legally to make your business insanely profitable.
---
Give Me 30 Minutes…Discover 4 Easy Steps…And I Guarantee Your Online Business Will Double or Quadruple Within 48 Hours…
Nitro Quattro Sales System
is a massive, powerful marketing entity that has a new focus for any business or entrepreneur on the Internet. The old mindset was to get as much traffic as you possibly can in the hopes of "converting" 1% of your traffic into sales. Nitro Marketing has a simple four simple step system that will take your existing traffic and increase sales 100%, 200% even 500% or more.
Every online entrepreneur dreams of earning massive amounts of money per month they have heard is possible. So they started a website and quickly found out that it was a LOT more work than they thought it was going to be. Not only that, but the revenues weren't what they had heard about everywhere. The average everyday Internet entrepreneur makes a lot less than they could be making.
Nitro Quattro has developed a system that allows the online entrepreneur to monetize their existing customer base and double, triple, even quadruple the average value of those customers.
How would you like to multiply the value of your existing customers to that extent? This is precisely WHY you need to look at this product right now. Finally an easy to use system that doesn't require reinvention of your business, just adopting a successful sales system.
To put it into terms that anyone can grab onto, a company with a $10,000 a year online income stream can realistically turn that into $50,000 or more! That alone could change your online success. One part of the material is a review of how a one company used the Nitro Quattro system to go from $550,000 to $8.3 MILLION dollars a year in about two months time. How is this possible, you ask? Here are but a few of the items you will have access to.
The first thing you get your teeth into is a complete, comprehensive overview of the system and what it means to the marketing industry. The introduction prepares you for what is about to change your life forever.
The Nitro Quattro system
is a 4 part income funnel which leads to the name "Quattro" or "four".
These are:
- The UNO; An irresistible front end product.
- The DOS: Immediate multiple upsells
- The TRES: Ongoing monthly subscription
- The QUATTRO: Tele-sales and one on one coaching
To begin with, every business needs a product. Nitro Quattro shows you how to have an irresistible front end product; one that grabs the attention and opens the wallet immediately. As the speaker says it "something that people would run over glass in their bare feet to get". That is the cornerstone of any business, online or off.
With Nitro Quattro, you will learn the basics of creating a product that does just that. This is called the UNO. Not only coming up with a great idea and producing it, but writing a killer sales letter that draws people to it. What good is a great product if you can't sell it, right? Nitro Quattro covers it and very nicely, I must say.
Then to the next phase, the DOS, which is upselling the customer. This basis of an immediate and multiple upsell is a major part of the "Quattro". After the initial sale is made, your customer is listening. Since they have already bought your front end, they naturally want to see what else you have to offer them. That's it is so important for that front end to be absolutely MONSTER in quality and possess the "wow" factor. This is taught in a no nonsense way that even beginners can grasp and work with.
The third part of the funnel is the TRES, or what is called monthly continuity. Now that you have your customers in your system, you want to keep them there as long as possible. Nitro Quattro teaches techniques that achieve that exact result. Learn how to keep them interested and wanting more. All during this time, you will be performing the upsells in the DOS.
Last, there is the QUATTRO, or the tele-sales and coaching portion of the system. This is where most marketers miss the mark. By offering training and coaching to your customers, you'll increase their satisfaction and success with your product while making money at the same time.
All of this sounds like a basic marketing course, but it is different. It is actually radical in it's scope and concept. The material presented in so many different ways. You have the choice of video (DVDs), audio CDs, plus the complete transcripts, Powerpoint slides, and handouts from the event printed with a large manual.
From the beginning of the system to the last, this is a massive, powerful learning tool that every Internet marketer should pick up. Anybody can benefit from Nitro Quattro, from the novice beginner who just got their first computer today all the way to the seasoned marketer with years of success.
Whatever your level of experience, you will find everything you need to create Internet success with this system. All in all, Nitro Quattro is a quality, hard hitting course for creating a success Internet business system. Unlike most courses that take you through one aspect of marketing, this is comprehensive and has case studies making the system nearly automatic.
The great thing about this system is you get to learn about it before you buy. Unlike so many products you have to buy before you try. The Nitro team has done just the opposite…they reveal the whole system before you buy. In fact they give away so much information for free you could start making money from that information as many others have done.
Do yourself a favor and visit to radically improve your online profits.
---
Internet Marketing Make thousands online Copy the campaign, use it yourself...
---
Understanding How Affiliates Think When Deciding on Whether to Promote Your Product
You have spent months - maybe even years - developing and creating a new info product or software. Now you want to sell it online. Now you could try to do all of the marketing yourself or you could create an affiliate system and leverage your efforts by having hundreds and maybe even thousands of individuals promoting your product for you.
Amazing Tool - Increases Affiliate Sales - Easy Cut and Paste
---
SBI! eLearning helps high-achieving people like you to build a sought-after business that best reflects your passion and personality.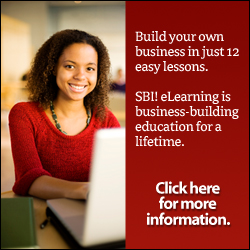 Web CEO is the most complete SEO software package on the planet; plus, our SEO software offers more for free than any other software package or suite for SEO.Click here now

SBI! is the only product that takes the time to prepare you to build a profitable business, before you jump into building your site. For the beginner, your learning curve will be shorter and you'll bypass any show-stopping errors. For those experienced in site-building, SBI! deepens your level of understanding. No matter who you are, you are guided all the way until you succeed.Learn more

Click here to download FREE book
* Highly Recommended *
1. Get FREE Traffic with a Top Ranking in Google. Click here.
2. Attract 1,000s of qualified buyers to your website - FREE!
Click here.
3. Get $1,000s Worth of SEO Advice - Just $2.95 Next 30 Days Only!
Click here.
4. CASE STUDY - How this site beat 248 Million competitors for a Top 5 ranking in Google.
Click here.
5. Online Videos - How To Score a Top Ranking in Google, Yahoo, and MSN.
Click here.
Niche Ebooks...
If you have the flair for writing and if you have specialized knowledge that can potentially interest online users, you will stand great chances of making huge money online by writing and publishing your own niche ebooks. Here's how...
"How to Stop Digital Thieves with CGI"
by Steve Humphrey
I'm going to assume you're serious about your business. If
you're not, I can't help you anyway. You've gone as far as
getting a real merchant account to accept credit card payments
online.
You know that this was neither easy or cheap. So does everyone
else! So, a merchant account shows that you've made a serious
commitment to your business. That's good for customer
confidence, which is good for business. So far so good...
Now there's the issue of selling stuff to people online. Your
order form leads them to feed their credit card info to a secure
gateway, using software you bought or leased from (or through)
your merchant account provider. Finally, the transaction is
approved or denied.
If approved, the software generates a receipt and e-mails you and
the customer each a copy. At this point, the customer is
returned to a page you specified. In the case of downloadable
products, this is often the page where they download your
product. So, you've got the entire process fully automated.
For a product or service with a fairly low price point and a
potential for many thousands of sales, this seems ideal. You
can quite literally make sales and earn income 24 hours a day.
So, what's the problem?
The form code on your order page is the problem. If someone
uses the ViewSource function of their browser, they can see all
your code. If they have even a tiny bit of initiative and skill,
they can locate the URL of your download page. After all, it's
right there in your form code!
Required reading for anyone who wants to automate their Web site
or their marketing efforts...